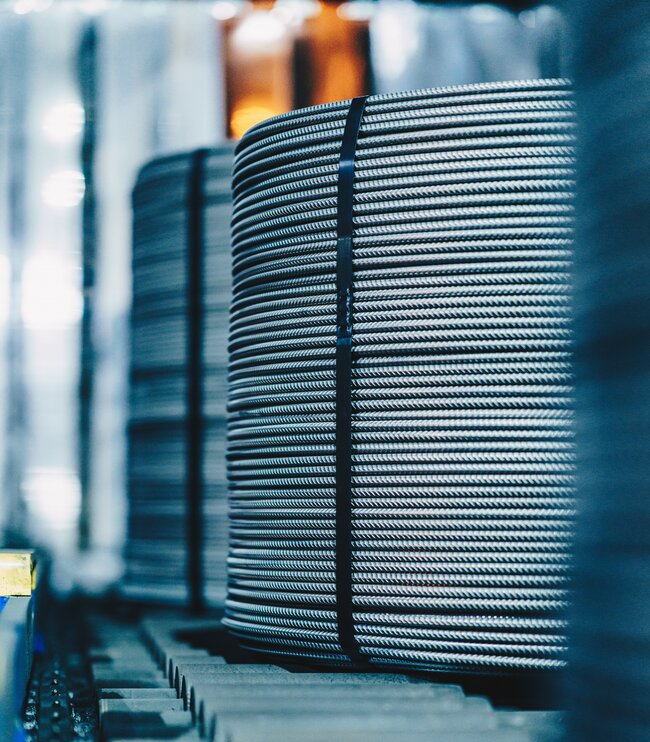 Coils up to 25 millimetres in diameter
Reinforcing steel is coiled into compact coils which can be processed into bars, stirrups, etc. on straightening, bending and cutting lines.
We offer ribbed reinforcing steel in coils with a diameter from 6 – 25 mm and a coil weight from 2 - 8 tons.
Delivery from stock or production.
The rings are stackable and can be transported by internal or external coil lifter (crane and forklift).
Downloads
Delivery areas:
Global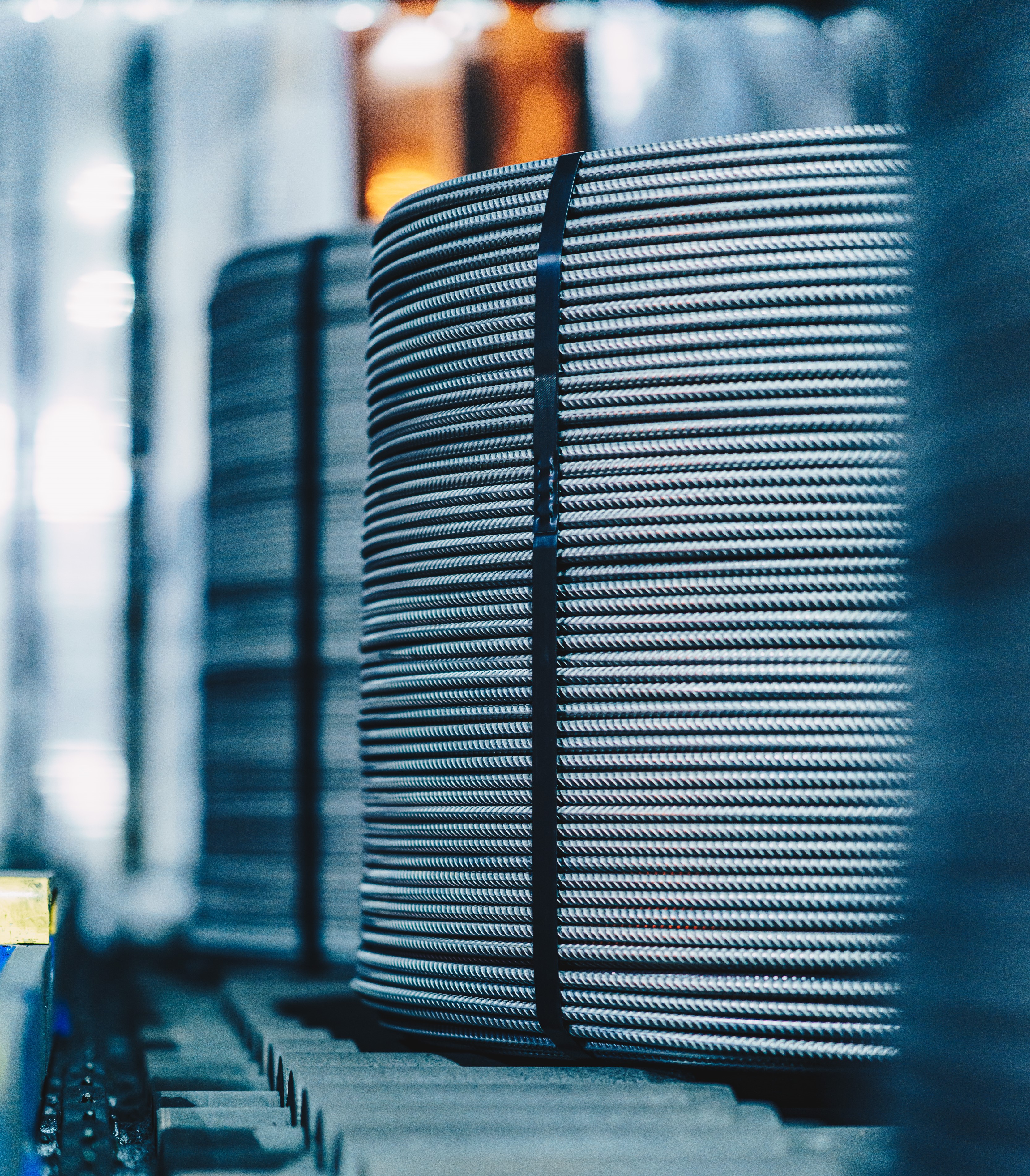 Reinforcing steel
Reinforcing steel coil
Contents: Reinforcing steel coil in grades B500B, B550B and B500C