Bars up to 40 millimetres in diameter
Reinforcing steel bar is hot rolled and heat treated or hot-rolled and cold-formed reinforcing steel, in straight bars.
We offer our reinforcing steel in bars with a diameter from 6 – 40 mm and a lengths of 12, 14 and 15 meters (other lengths on request).
Delivery from stock or production.
Downloads
Delivery areas:
Global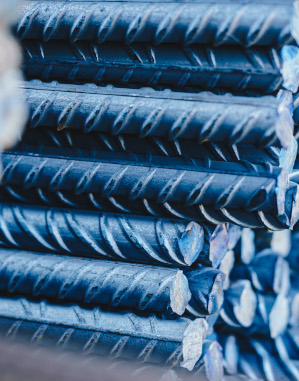 Reinforcing steel
Reinforcing steel bar
Contents: Reinforcing steel in bars in grades B500B, B500C and B550B